January 28, 2015
5 Ways To Avoid Employee Turnover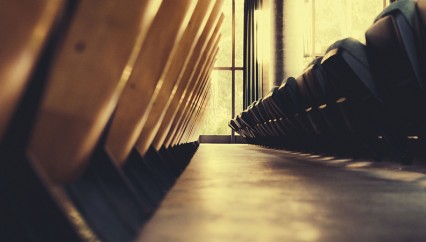 Finding qualified candidates to work at your company can sometimes be difficult. Whether you're large enough to need an HR department or not, the process of sifting through resumes and interviewing is never as easy as it seems.
If you ever make a quick and painless hire, and that person ends up being a great fit for your team – congratulations. You're doing something right. However, as we all know, that's not always the case. Here are five tips for hiring managers to avoid employee turnover so you can retain great talent and avoid having to go through the tedious hiring process over and over again:
1. Look for quality over quantity
This may be easier for smaller companies, but it is important for everyone. Look for great people who have multiple skill sets and have the drive to take on any task given to them. You won't always be able to tell this from a resume, but ask questions about their skill sets in the interview to uncover all the things they could possibly do well.
When they answer these questions, look for confidence when they talk about themselves and their skills. Did they look at you in the eye? Some people can be shy or nervous in interviews, so they may not exude the most confident body language, but you can also watch and listen to see if they are confident in their intelligence and what they know. Remember: a quality hire is a hire who will work long and hard for the company because he or she has the drive to do well.
2. Set the tone in the interview so potential new hires know what to expect
Just like you don't want to be mislead by the person that you are interviewing, they don't want you to sugar coat anything for them either. Both parties are there because they are mutually interested in working together. In the initial meeting, you should set the tone of the meeting, explain the company culture and provide the candidate with the guidelines and duty of the job. A potential new hire should leave an interview knowing the expectations, hours and other possible demands of the job so if and when they get the offer they are prepared to respond without the need of additional information.
3. Help the employee adjust when he or she starts the job
Everyone works differently in different environments, and not all environments will be conducive for every single employee. If you start from the beginning and help a new hire adapt to your environment, it will be better for you, the employee and the company in the long run.
You should watch new employees to see how they are integrating into your company. It's sometimes good, especially if they're young, to give the employee a mentor or someone who has been through the ringer and can show them the ropes. If you work hard to help a new hire be the best employee they can be then they will want to perform well for you and stay with the company because of it.
4. Lead by example and practice what you preach
This one is pretty self-explanatory. You should be the type of leader that you want your employees to be. If you say you're going to do something then do it. If you make a mistake, admit it. If you reach an achievement, celebrate it and then get back to work. You don't have to be a perfect person to run a company, but you should show your team that you are involved and invested. Stick by your word and everything should run smoothly.
5. Measure growth and employee outlook
One reason you keep tabs on your employees is to track their productivity, how they are improving or changing things as well as themselves and to make sure that they're happy. All of those things are very important for the success of your company, so you need to monitor them and then figure out ways to improve or help them grow their skills even more. Employees will want to invest in a company they feel is invested in them.
There's no time like the present to implement these tips and avoid employee turnover. A good, healthy team is crucial to the success of a company. Although it is a business and you want to make money, make the customer happy and build a great brand, all that starts with the happiness of the employees. They're the ones that churn the metaphorical butter, so take care of them and they will want to stay for a long time.
author:
bio:
Mark Samuel is the CEO & Founder and
Fitmark Bags
, an exclusive line of creatively designed, high quality bags for fitness enthusiasts.
---
Other Articles by Mark Samuel: