December 17, 2014
The 5 Best Leadership Infographics Of 2014
Let's make a collective mea culpa: We all have short attention spans.
The internet is saturated with good information but we don't always take the time to read through lengthy reports or articles. That's why marketers are so keen on using infographics to communicate information visually: it's easy to consume.
This year there were a handful of leadership infographics that just nailed it. Here are our top five picks in 2014.
The Top Contributors To Organizational Development And Change
In today's marketplace of constant innovation and change, a company needs strong and strategic leadership to truly thrive. This infographic focuses on four essential leadership skills needed in today's workforce and is complied using key data and statistics gathered by NEC's Online Master of Science in Project Management.
The CEO Bookshelf
Ever wonder which books your chief executive peers are reading? CEO.com and Domo created an infographic highlighting top CEOs' favorite books. CEOs might be some of the hardest-working people in the business world, but even the average chief executive still carves out a block of time every day to read. 
The Tech Gender Gap Visualized
Fast Company takes a detailed look at the gender divide in the tech industry. The infographic examines how the low number of girls in STEM fields is reflected in the number of leadership positions occupied by women in this industry. It addresses some of the reasons women do not have an equal representation in the tech sector.
How The Top CEOs Really Think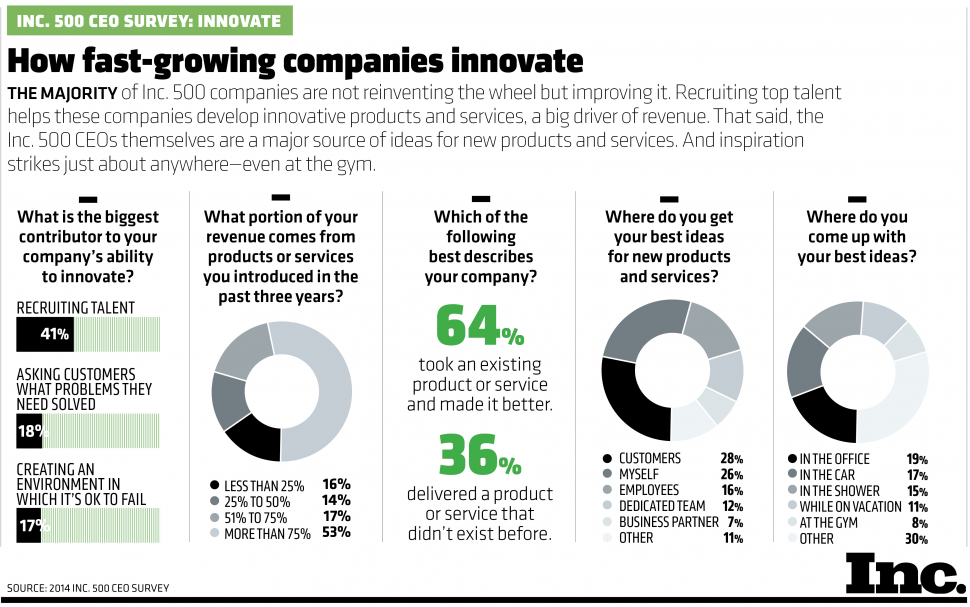 Inc. surveyed the nation's top private-company CEOs about innovation, social media and essential leadership qualities. This infographic provides a very visual understanding of how chief executives think and what's most important to them.
The Social CEO
A report by CEO.com and Domo examines the social presence of Fortune 500 CEOs. See which CEOs are using social media, which platforms are used most often and which CEOs are still in the dark.